GET THE MOST OUT OF YOUR SUMMER AT
EDUCATIONAL ADVANTAGE 
Summer is a great time to maintain skills, prepare for the next school year, or take a class for credit.
SUMMER OFFICE HOURS:
Monday-Thursday 9-5:00, closed Fridays
CLOSED: June 3-5; June 29-July 3; and August 10-19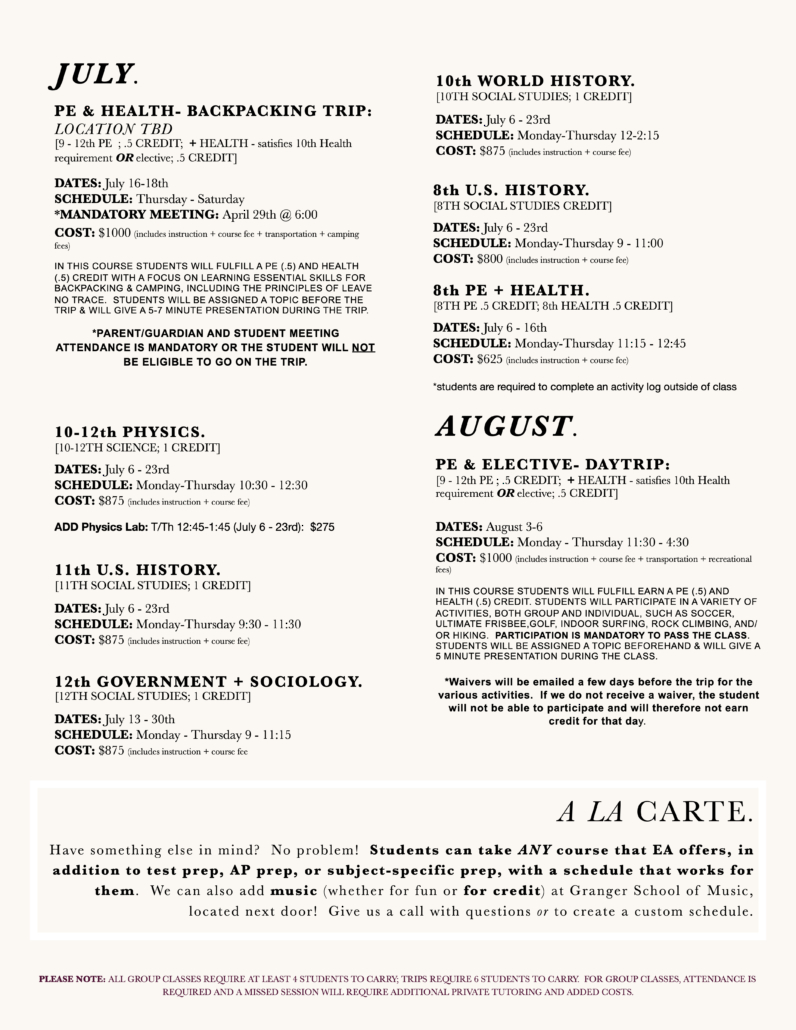 *PLEASE NOTE: We may change the topic of the Science Trip depending on student request
or demand (all contingent upon enough students requesting the same class and enrolling)!
New students will be required to create an account first before accessing the enrollment form.
INTERESTED IN PRIVATE MUSIC LESSONS,

HIGH SCHOOL MUSIC CREDIT,
STUDENTS BANDS, OR A SUMMER CAMP OR WORKSHOP?
Granger School of Music (located next door to EA) offers lessons in drums, piano, voice, guitar (acoustic, bass, electric), DJ, ukulele, mandolin, banjo, violin, cello, and electronic music production for students of all ages.  In conjunction with Educational Advantage's music curriculum, they also offer high school music credit.  Lastly, they have a full calendar of summer camps, workshops, clinics, and bands!  Click HERE to learn more!