Educational Advantage Online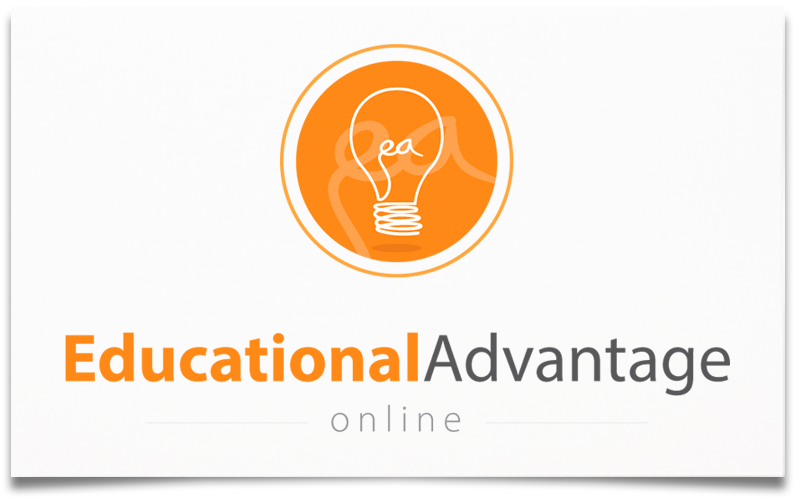 Understanding the unique role EA has in the lives of its students is important, as it is the main reason we created Educational Advantage Online.  For a variety of reasons our students are choosing to learn in a non-traditional environment and are discovering an educational pathway that provides not only academic, but personal success as well.
Simply put, EA Online was founded to give students the ability to define their high school story.  We know that electronic education has had many successes, but also many failures.  With a wealth of knowledge based on 25 years of experience, we know what works and, more importantly, what doesn't.  We have shaped our school around student feedback, current trends and technology, and the belief that courses should be rigorous, but also relevant.  We know that many students have a higher probability of success by having the option of a more personalized education.  And whether this means taking one online class or twelve, we ensure that each student finds his or her own formula for success.
Educational Advantage Online offers more than 100 classes.  All of our courses are monitored by highly qualified teachers, and maximize opportunities for individualization to optimize student success.  Furthermore, we are a diploma issuing institution, meaning students can graduate from Educational Advantage or can transfer the courses they take to another high school.
When it comes to completing coursework, students have the option of working independently or attending EA, our tutoring & blended learning center. We provide all courses necessary to graduate from high school and are committed to supporting our students through course completion.
At Educational Advantage, we know that graduating or not graduating from high school has a major impact not only on the student, but on our nation as a whole.  And while the economic and social costs are staggering, the cost to the individual who cannot successfully migrate through the education system is painful in a different way.  We believe that every student should have the opportunity to succeed, and have created a digital learning environment aimed at helping students achieve that goal.  We want every single student to graduate knowing that anything is possible.  We want to change the way students perceive their education, their future, and themselves.  Essentially, we want to change the world, one student at a time.
Purpose Statement:
Educational Advantage is an accredited digital high school that provides a high quality, individualized education.  Our goal is to increase student achievement while continuously improving the educational experience of all students.  We make a difference one student at a time.