Jessi Olson (our Office Manager), Mark Granger, and Jennifer Billow discuss Running with Ed with Chelsea on Park City Television's Mountain Morning Show! We're so excited to be a part of this fun program!
To find out more, visit http://www.runningwithed.com
https://educationaladvantage.com/wp-content/uploads/2015/09/ea-small.png
80
80
Jessi Olsen
/wp-content/uploads/2013/06/ea_logo-rev-2x.png
Jessi Olsen
2014-04-30 15:24:51
2015-09-16 06:36:21
Running with Ed on Park City TV
How do you know that your child might need a tutor? Here are 5 signs that will let you know your student may need a tutor:
1. Falling Grades
One of the easiest and most obvious ways to see whether your student needs a tutor is to simply look at their latest report card. If you think your student can do better than what they are doing, or if you're seeing a progressive decline in their grades, don't wait! Get them to a tutor so they can help before your child becomes overwhelmed.
2. Despite Their Best Effort, Their Grades Are Not Improving
You've seen the falling grades in class, you've decided to help your student out as much as you can, you work and you suffer together, but at the end of the day, the scores are just not improving. Instead of throwing your hands up in frustration, try bringing in a tutor to the equation.  We have found–through 20+ years of experience–that bringing in a third party (i.e.: tutor) not only helps the student succeed, but improves parent-child relationships.
3. Your Child is Frustrated
Frustration can come when the student is exhausted from not seeing the results they want from the academic investments they are making. A student can only do so much before they start to spin into a cycle of helplessness and frustration. If you're already at this point, bring them to a tutor and see if they can break down the school problems into smaller, simpler steps that can help them build up their confidence and success.
4. Child Starts to Dislike School
After Frustration, the dislike of school starts to appear. The dislike is rooted in not being able to keep up with the class, seeing their friends ahead of them, or simply being able to get the questions right after trying so hard. This dislike of school is one way for them to cope with the dread of not being able to accomplish their task.
5. Distractions
Despite having a great routine for homework, a place to study, a scheduled time, your student still may not find that they are able to accomplish their assignments. This could be stemming from daydreaming or distractions. As the work continues to pile higher, and they think there's no way for them to accomplish it, they want to escape and not deal with the backlogged assignments in front of them.  This is a great time to introduce tutoring/homework help at least until they are back on track.
These are 5 signs that can help you to know when you need to bring in a tutor to help. We want to help your student succeed and find the confidence that comes from staying on top of their assignments and doing well in their classes. We've been tutoring students for over 20 years with great success. When your student  starts to feel more comfortable and confident in the classroom and with extra help for homework, you may just find that their tolerance of school improves.
 If you'd like to get a free consultation, give us a call at 435-649-3933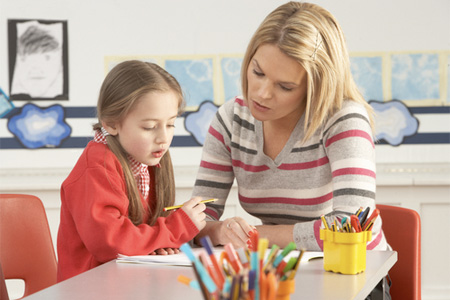 /wp-content/uploads/2013/06/ea_logo-rev-2x.png
0
0
Jessi Olsen
/wp-content/uploads/2013/06/ea_logo-rev-2x.png
Jessi Olsen
2014-03-13 19:58:31
2015-09-14 06:25:13
5 signs your child may need a tutor
We offer a full range of group courses for credit, as well as camps and clinics to keep your kids learning & busy during summer! Educational Advantage has been in Park City for more than 20 years, and we know how to get your kids courses for credit and have a great time doing it.
What kind of courses do we offer for this Summer? We have an Earth Science Trip, an Elementary Camp, and a Math prep course that we think you will really enjoy. Here's a little more about each of the courses.
Earth Science Trip!
Mystic Hot Springs, Moab, 9-mile canyon. Hiking, camping, exploring. One full credit. Need we say more?! This group course will explore sites in Utah as they learn. There is classroom time + a week of travel from June 9-13.
Elementary Camp!
 With weekly themes ranging from 'fun with forensics' to 'I love animals,' these camps include academic rotations in reading, writing, and math, a themed activity, exercise, lunch and music time at Granger School of Music! Offered 7 weeks of the summer on T/Th from 9-1:30 with the option to extend the day at the MARC.
Math prep! 
Most kids don't get excited about taking a math class over the summer, but when they show up to school in August with a solid math foundation, they'll be glad they did! Secondary math 1, 2, and 3 prep classes offered the weeks of August 4th and 11th.
How to sign up for summer courses
Give us a call at our offices: 435-649-3933 and we can go over the summer courses we offer, and we can sign you up for your course!
/wp-content/uploads/2013/06/ea_logo-rev-2x.png
0
0
Jessi Olsen
/wp-content/uploads/2013/06/ea_logo-rev-2x.png
Jessi Olsen
2014-03-03 17:41:55
2014-03-13 15:43:24
What are you doing Summer 2014?